Alpha Delta Pi's Government Relations Team works to defend and protect Greek life on college campuses across the nation. This group is specifically ADPi volunteers. The Fraternity and Sorority Political Action Committee (FSPAC) is a bipartisan group that centers on fraternity and sorority issue advocacy and giving in their work. They also help to elect federal candidates who believe in the value of the sorority experience and support our issues on Capitol Hill. Last week, a few of our ADPi Government Relations Team members who also serve on the FSPAC board had the opportunity to lobby, network, and spend time on Capitol Hill with other ADPi and FSPAC members for the common goal of the betterment of the fraternity and sorority experience. Read below to meet the current members of this committee! If you are interested in joining the committee, you can apply on Pride Online by navigating to Volunteer – Open Volunteer Positions – and selecting the "Other" tab.
Maureen Carnevale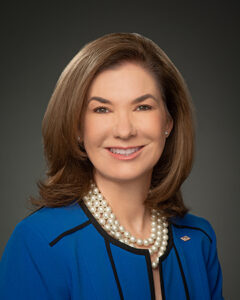 Chapter: Alpha Zeta, Southern Methodist University
Profession: Non-profit Consultant
Favorite Part of this Committee: There are many, and it is difficult to pick just one. I am incredibly proud of every member of the Government Relations Team. Their commitment and passion for our work are contagious. I absolutely love working with our student leaders who are selected in a very competitive process to join the Alpha Delta Pi delegation each year. We meet with elected officials and their staff to lobby on behalf of the Fraternal Government Relations Coalition on our key issues — freedom of association, access to safe and affordable housing and completely eliminating hazing. These student leaders are the future of our sisterhood and this experience is life-changing for them. Any time I have an opportunity to share how we are working to preserve and protect the sorority experience for future generations is a good day for me. Never in my wildest dreams did I think I could take my fundraising experience, my advocacy experience, and my Capitol Hill experience and use these skills to help the future of not only Alpha Delta Pi but the entire Greek community. I am grateful to Alpha Delta Pi for believing in me and the Government Relations Team. This is important work.
Milynn Mapalo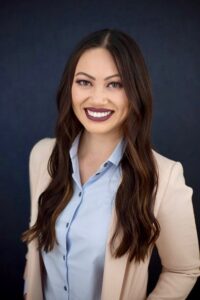 Chapter: Gamma Rho, Arizona State University
Profession: Political Consultant
Favorite Part of this Committee: My favorite part of serving on the Government Relations Committee is that it offers me a chance to connect with ADPis I may not have met otherwise. Beyond the incredible relationships I've built within our sorority, the Government Relations Committee has broadened my Greek community as I often get to work with those from the NPC, IFC, and NPHC councils. Getting to represent ADPi on the Fraternity and Sorority Political Action Committee Board is truly an honor, and I'm grateful for the bipartisan space it offers to give back to Alpha Delta Pi by working to preserve the Greek experience.
Kristen Soles McCrackin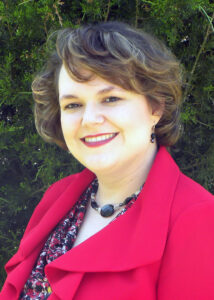 Chapter: Zeta Iota, Georgia College and State University
Profession: Writer, Fundraiser, Adjunct Instructor
Favorite Part of this Committee: I love meeting so many new sisters from all over the country and the fact that none of them feels like a stranger.  My social media friend list has grown so much!
Tiffany Eisenbise
Chapter: Delta Upsilon, University of Tennessee at Martin
Profession: Senior Corporate Counsel for Doosan Bobcat North America
Favorite Part of this Committee: As an attorney, I am passionate about the law.  I love working with this group of women and with other fraternity and sorority partners to protect the rights of our members. 
Kelly Crompton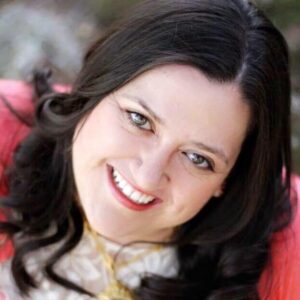 Chapter: Epsilon Rho, University of Nevada, Las Vegas
Profession: Government Affairs professional lobbying on behalf of the City of Las Vega at the Federal, State, and Local government levels
Favorite Part of the Committee: My favorite memory is always when we have student lobbyists who get to experience the fly in. I enjoy watching them advocate on behalf of our organization and our Greek community, taking their photo in front of the Capitol, and staying in touch with those that get involved in political professions. 
Julie Wentz
Chapter: Beta Iota, Queens University of Charlotte
Profession: School Partnership/Local Missions Coordinator
---
---