Every year, collegiate members of Alpha Delta Pi have been selected to serve as student lobbyists on behalf of our sisterhood. These sisters receive training from the Fraternal Government Relations Coalition on how to meet with legislators and advocate on behalf of issues facing fraternity and sorority life. These sisters then meet in person or virtually with members of Congress or their staff from their home or the state in which they go to college. They discuss issues like anti-hazing laws, collegiate housing issues, and freedom of association rights and offer personal testimony about why they feel these rights should be protected. This year, two members of Alpha Delta Pi were chosen to represent freedom of association on college campuses, anti-hazing initiatives, and changes in tax codes for fraternity/sorority housing. 
This year's selected student lobbyists, Arianne Ontiveros and Delaney Lloyd, are virtually meeting today with people on Capitol Hill. Read below to get to know a little about them! 
Arianne Ontiveros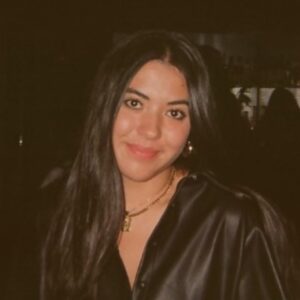 Chapter: Alpha Psi at the University of Southern California
Majors: Double major in Law, History, and Culture and Communication
"My chapter president reached out to me and told me about the opportunity and I knew that I should go ahead and apply. I have always been extremely passionate about politics and the public. My first internship was actually working for the congressperson in my district. As well summers ago I had the opportunity to intern for a congressional campaign as their social media manager. I have always dreamed of working on the hill myself and knew this would be a great opportunity to expose myself to what that would entail.
I am really excited to talk to connect with other students and alumni who are as passionate about Greek life as myself. Having the opportunity to serve on the Panhellenic Council for the last two years has been an incredible opportunity to serve my community. However, I see how so many policies affect us negatively and I am excited to have the chance to bring my own experiences to these visits while learning about the obstacles that other student leaders face."
Delaney Lloyd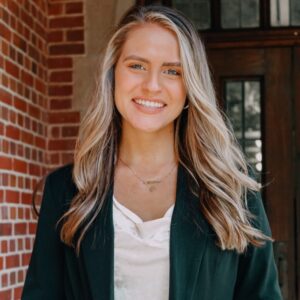 Chapter: Gamma Iota at the University of Florida
Majors: Dual degree in Criminology and Behavior Analysis Psychology with a Communications Studies minor
"I wanted to be a student lobbyist because I was fortunate enough to work a political internship this past summer. This job was the catalyst that pushed me to want to advocate for issues I was most passionate about to some of my own state legislation. As I become more involved with Alpha Delta Pi on the chapter level, I am constantly in awe of the strength of our organization and the potential to grow even stronger by using my voice to defend and advance on Capitol Hill. 
I am most excited to advocate for issues that impact every Alpha Delta Pi I am privileged to be surrounded by as well as all of those that come after me. I am truly honored to use my voice and my experiences to help implement policy that could potentially be life-changing for some." 
---
---