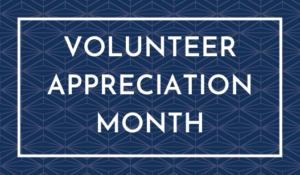 Last week, we introduced you to a few Alpha Delta Pi Foundation volunteers, and this week, we're hearing from a few more on why they love serving and supporting the Foundation:
"I believe in the power of philanthropy! I have been able to see the impacts of my philanthropic support to the Foundation through the educational programs that are being offered to our community. From Talk About It Tuesdays to specific program speakers, it's great to see the information that is being shared with our sisterhood."
"I love volunteering for the Foundation because it provides me with an opportunity to support our sisters individually and collectively."
"Serving on the Clasped Hands Committee for over a decade has been one of the highlights of my involvement with Alpha Delta Pi. I am so very proud of my fellow committee members who give so much thought and consideration to each of our applications."
"I support the Alpha Delta Pi Foundation and love serving as a Foundation Trustee for the same reason – both allow me to frequently demonstrate our heartfelt open motto 'We Live For Each Other.'"
Our volunteers live in more than 25 US states and Canadian providences – representing all four Alpha Delta Pi districts.
"It is an honor to serve on the RMHC® Endowment Grant Committee as we expand our continued support and partnership with RMHC. In addition to supporting RMHC, it's been a pleasure serving on this committee and collaborating with other sisters from across the United States and Canada who are passionate volunteers."
"I greatly appreciate the sisters on the Clasped Hands Fund Committee. Everyone is very intentional reviewing applications…I feel honored to have been invited to join this group of sisters and humbled by the responsibility."
"As an Alpha Delta Pi alumna initiate, I've enjoyed serving as a faculty advisor for my university's chapter for almost a decade…I was delighted when a disciplinary colleague and Alpha Delta Pi sister approached me to serve on the Foundation's Scholarship Committee. In this volunteer role, I've enjoyed meeting alumnae sisters who work in Higher Education and helping support collegiate sisters across the United States and Canada."
"While many aspects of working with the Foundation have been very fulfilling, reading scholarship applications and learning about our youngest generation of sisters and their accomplishments has been a great joy."
Last year, each Scholarship Committee member read more than 120 scholarship applications in less than 3 weeks.
"I volunteer for the Foundation because something that is very little effort for me could be monumental and life changing to someone else."
"I love giving to the Foundation and helping in any way that I can because the Sorority has given so much to me, both as a collegian and an alumna."
"Volunteering as the Alumnae Philanthropy Director allows me to connect with sisters all over and focus on service to our communities."
"I am incredibly proud of the work the Foundation does to provide scholarships, leadership training, and aid in times of need to our sisters. As a member of the Foundation Advisory Council, I love being able to connect with other young alumnae who want to support their sisters but may not know what opportunities exist to them."
In 2021, the Foundation Advisory Council hosted two virtual events to engage Alpha Delta Pi's youngest alumnae.
"I love supporting the Foundation because, as a founding Trustee in 1983, I've seen the impact our support has had – and will continue to have – in the lives of individual sisters, chapters, and Ronald McDonald House Charities® Chapters across the United States and Canada, all because of gifts from generous donors!"
"The Alpha Delta Pi Foundation was built by sisters, for sisters. Is there even a more worthy purpose? I volunteer my time and donate my money because our sisterhood enriches my life every single day."
This month and every month, we are grateful for our more than 75 hardworking Foundation volunteers. Thank you for all you do to support our mission and for demonstrating what it means to "live for each other."
---
---