By Stephanie Nickerson, Theta Rho — Sacred Heart University 
When I was diagnosed with Type 1 Diabetes in 2007, it pretty much turned my life upside down. Essentially, my pancreas went defunct! Type 1 Diabetes (T1D), also known as Juvenile Diabetes, is an autoimmune disease where your pancreas no longer produces the hormone insulin. Every person needs insulin to survive, and its job is to take the food you eat and turns it into energy. Without it, your blood sugar can get too high, becoming acidic (called ketoacidosis), which is life-threatening.
When your pancreas no longer produces this hormone on its own, you have to inject a synthetic insulin in order to survive. Having T1D means you needs to constantly manage your blood sugar. Not only do I wear an insulin pump and a Continuous Glucose Monitor (CGM) to check my blood sugar, but I also carb-count for any food that I eat. I also have to think about how the different stressors on my body (exercise, emotions, etc.) will affect my blood sugar and adjust accordingly.
It is a 24/7 job. On top of the daily management, there are hours of lost sleep because of low or high blood sugars, figuring out health insurance and supply distributors, numerous doctor appointments, and the list goes on. I am incredibly lucky to not only have access to technology to help me manage my diabetes, but to also have a phenomenal support system that make living with this disease a little bit easier. I also try to add a little joy to my diabetes day-to-day. For example, I use fun stickers or peels on my diabetes devices and post a poll on my IG stories asking my followers to vote on the next one. I like to say I am making it LIVE-abetes!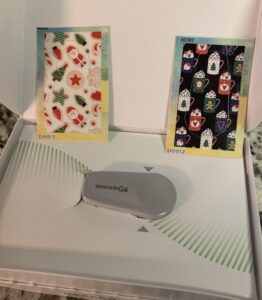 When I came home to Alpha Delta Pi as a founding sister of the Theta Rho chapter at Sacred Heart University, I found an immediate support network in college that truly got me through. My chapter sisters encouraged me, supported me, and never made me feel different because I had Diabetes. They embodied the bonds of sisterhood, showing me support in numerous ways.
Specifically, I remember the chapter raising money for a diabetes research walk-a-thon in my name, which was so special. It's a memory I will treasure always. I am grateful for the leadership skills that being a sister of Alpha Delta Pi taught me, as I continue to use it to advocate for people with T1D worldwide.
According to the World Health Organization (WHO), the number one cause of death amongst people with Type 1 Diabetes is lack of access to insulin. Insulin is the 6th most expensive liquid in the world (est. $300-500/vial in the US). Insulin prices have increased over 300% in the last few decades, while the formula to make it hasn't changed at all. This has lead to poor accessibility and dire outcomes. Insulin rationing is all too commonplace.
While I am privileged to have health insurance that covers a large majority of my necessary-to-survive supplies, many people do not. It is unfathomable the barriers that exist for people with this disease just to survive. #Insulin4All is a global movement fighting for affordable insulin and accessibility worldwide. And many lives, including my own, depend on increasing accessibility for insulin and raising awareness of Type 1 Diabetes.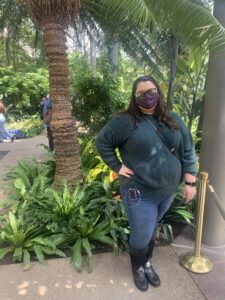 ---
---