Jessica Kahmann – Tau, University of Kansas
To my sister,
You probably don't know me, probably have never met me, but we are one in the same. We live and breathe the same creed, ritual, and motto.  We are sisters.
We are also collegian women trying to figure a lot of stuff out. We both go to class, stress over finals, work hard to secure a job after graduation, and try to fit the fun in somewhere.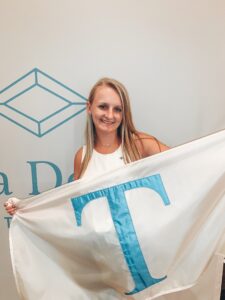 We are doers and motivators; we strive to hold leadership roles in our organizations. We are strong and empower others. We are Alpha Delta Pi.
My name is Jessica Kahmann and I came home to Alpha Delta Pi in 2017 to the Tau Chapter at the University of Kansas. Over these past few years, I have found myself diving deeper into the life of ADPi. I have served as homecoming chair and currently serve as the Vice President of Marketing. This year I also had the privilege and honor to sit on the Collegiate Advisory Committee (CAC).  The CAC has provided me the opportunity to experience ADPi in a new way. I have met some of the most amazing women who have served beside me. I have also grown to understand the complexity of an international non-profit organization. The input and advice from the CAC has been welcomed by Grand Council, Executive Office, and our many volunteer advisors.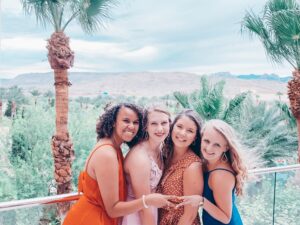 If you asked me a year ago if I could see myself in this position, I would say no. I didn't think then, and even now, I was qualified to give feedback about ADPi. I would say I love my chapter and I love the sisterhood it has brought but that was about it. I have loved being a Delta member and look forward to becoming a Pi member soon. At the time, I just did not see the bigger picture. It took a lot of reflection on where I saw myself as a member of Alpha Delta Pi to be where I am today.
The CAC has been an amazing experience and allowed me to build in leadership, communication, networking, and so much more. I hope that something I say calls out to you. I hope it reflects similar thoughts and feelings you might be having, and gives you a little reassurance that a sister has been there.
---
---